Upcoming Events or
What's happening?
Upcoming Events

EVERYBODY'S BIRTHDAY PARTY
Because everybody has a birthday!


Friday, April 8, 6-8 PM at
OASIS Gallery
At the corner of
Main Street and Water Street
in downtown Harrisonburg
Birthday cake, music, children's activities
(Including coloring pages
for young and old)




---

After school programs

EES after school

​

Robots after school

grades 3-5

We will have an after-school robot session on Mondays and Tuesdays,

April 11 and 12, 18 and 19

. Robots can be programmed in many ways to do a variety of tasks. We will explore what robots are doing right now and what they might do in the present, and we will program Lego robots, recon rover, a finch, Ozobot, and the snap circuit rover. Students need to bring a snack each day, and

pick up is at 4:15

in front of the school.

Please return the registration by April 5.

​RBES after school

​
4th and 5th grade only:

Help needed to Solve the

Rain Barrel Challenge

We have a butterfly garden thanks to the kindergarten classes. We have a rain barrel. But how will we collect water for our rain barrel? The garden is not close to the school and we do not have gutters. Come help us figure out how to solve the rain barrel challenge!

We will gather in the Challenge room on

Wednesdays, April 13 and 20

to brainstorm and problem solve. Students should bring a snack. Parents will pick students up at 4:15 in the cafeteria.

​
Powered by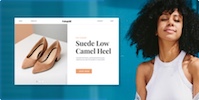 Create your own unique website with customizable templates.